FORECAST: Although improving, the sky over the Charente will remain very cloudy for most of the day …
The sky is still overcast this morning at sunrise in the Charente department.  The weather forecast from Meteo France promises that the overcast sky will gradually give way to a partly cloudy this afternoon.
Temperatures start to rise again today with 17-18 degrees in the morning, rising to 24 degrees by mid afternoon.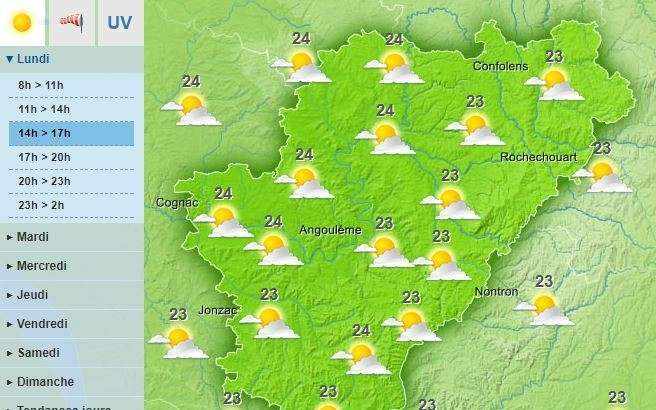 (Visited 11 times, 1 visits today)