WEATHER FORECAST: The weather in Charente, will start off overcast, but the sun returns by the afternoon
The weather in Charente will start with the sky being overcast this morning, and this until the beginning of the afternoon according to the latest forecast from Meteo France.
They Forecast that the clouds will eventually dissipate and that the sun will come back and impose itself.



The wind will blow weakly and the temperatures will rise.
For the maximum temperatures, we should see 29 degrees in Cognac and 28 degrees in Angouleme this Friday.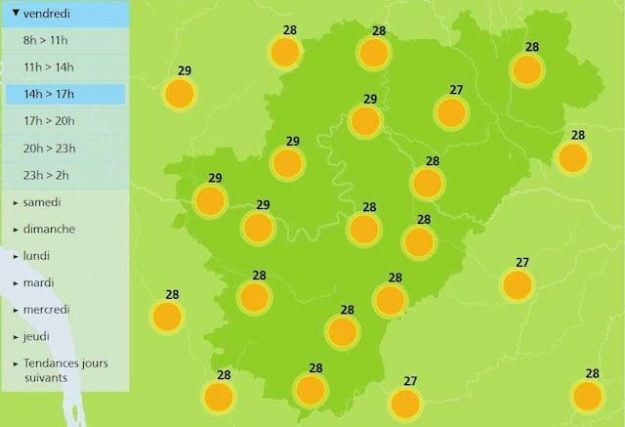 A little joy for the gardens anyway since the National Meteorological Center announces rain and thunderstorms in the night and in the morning of Saturday, tomorrow.