The sun will continue to shine all week in Toulouse, however, the temperatures will tumble little by little. Friday 4th January, 2019 will be the coldest day.
The mild temperatures that have spawned Toulouse in recent weeks may have tended to make us forget that we are in winter … but the next few days are here to remind us! The negative temperatures begin to awaken in the Pink City and its surroundings, especially in the morning. And it has already been felt in recent days.
Degrees will be lost over the days
In Toulouse, it will be around 0 ° C in the morning, Monday, December 31, 2018 and Tuesday 1st January, 2019, for a high of 9 ° C, according to Meteo France forecasts . It is from Wednesday that temperatures will drop to -2 ° C , to -4 ° C Friday morning (maximum 5 ° C in the afternoon).
Fortunately, the sun will reign for part of the week in the Toulouse sky. Thunderstorms are expected until Saturday, January 5, 2019, between some banks of fog.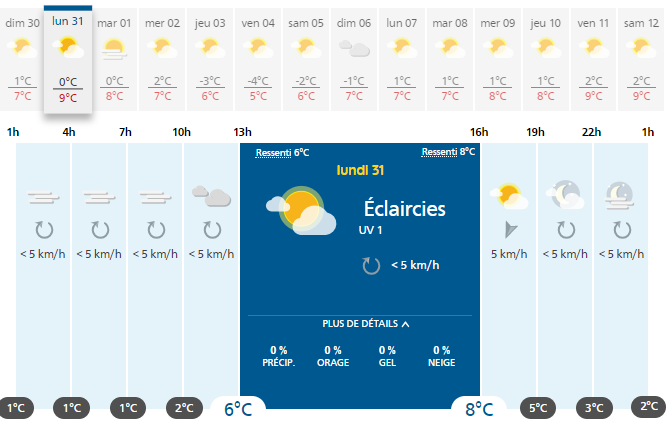 Sunny but cold weekend in Occitanie
A sun that also awaits the entire Occitanie region , until Saturday, January 5, 2019. For the last day of the year, Monday, gray clouds will cover the sky of Gers , Tarn and Tarn-et-Garonne , but some clearings will eventually take over in the afternoon, as in the neighboring departments.
The maximum temperatures will be more than pleasant on the coast ( maximum 14 ° C in the Hérault and Aude , 17 ° C in the Pyrénées-Orientales ).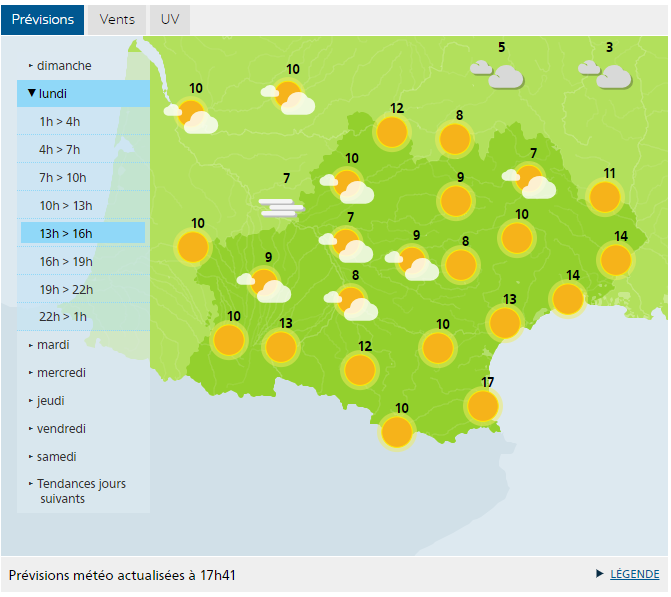 But the temperatures will drop drastically from Tuesday, January 1, 2018. It will be the hottest side of Perpignan, with 10 ° C at the best of the day, when others will turn between 3 ° C and 7 ° C maximum.
This will not stop falling, over the days, until a frosty Friday, even during the day: -1 ° C maximum is expected in Aveyron, Gard, Tarn and Tarn-et-Garonne.