Often spurned by children, spinach nevertheless has an important taste and nutritional qualities.
1. The perfect time to enjoy it
As soon as you get back from shopping … now is the perfect time to taste fresh spinach. This delicate vegetable does not keep for more than two days in the refrigerator. Beyond, its beautiful fleshy foliage will tend to wilt and stain.
2. Prepare it in a jiffy
The preparation of spinach remains quite simple. After hulling the leaves, we get rid of their central vein to keep only the most tender part of the vegetable. We finish by rinsing the spinach under a stream of cold water. They can be tasted immediately as a salad, especially young shoots.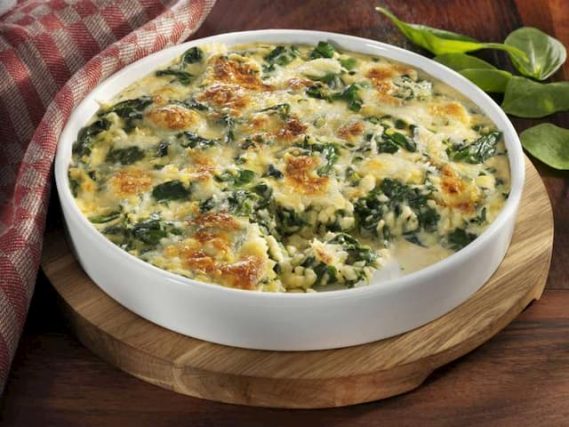 3. Steam for the first cooking
In terms of cooking, we prefer to blanch them in the steam for one to two minutes at first. This technique keeps the crunchiness of the vegetable and its nutritional qualities. You can then sauté them in the pan or incorporate them in a gratin, for example.



Our recipe idea: spinach wok with hazelnuts and soft-boiled egg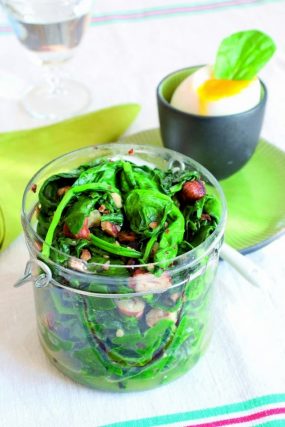 For 4 people: 800 g fresh spinach, 100 g whole hazelnuts, 20 g butter, 4 eggs and 1 pinch of salt.
Gently immerse the eggs in a saucepan of boiling water. Cook for 6 minutes. Refresh the eggs under cold water as soon as they are finished cooking. To peel them without piercing them: roll them gently on the work surface to crack the shell. Then peel them under a stream of water to gradually remove the small pieces of shell. Reserve. Coarsely crush the hazelnuts in a mortar with a pestle and then quickly roast them in a frying pan without fat to reinforce their taste. Reserve. Wash the spinach and drain it. Repeat the operation if necessary. In a large wok, melt the butter. Add the spinach as you go and cook for about 5 minutes, stirring occasionally. Salt lightly. Sprinkle with crushed hazelnuts.