The Yellow Vests are at the rendezvous this Saturday 17th November 17, 2018 at the roundabout Lann-Sévelin Lanester. A third snail operation is under way from Faouet to Plouay, knowing that yellow vests are becoming more numerous. One of them was overthrown by a motorist.
From 7 am this morning, the first yellow vests flocked to the roundabout Lann-Sévelin, Lanester. They intend to demonstrate against rising fuels, but not only.
11 am
The CTRL bus network is relatively disrupted by the movement, essentially beyond the expressway.
On his website , these clarifications are made: line 30 does not serve Caudan (terminus to Fichoux); line 31 does not serve Cléguer The Red Cross (terminus at Kerrous); line 40 does not serve Inzinzac Lochrist nor line 42 Languidic (terminus at Kerlois).
10:50 am
It stretches at the Lann-Sévelin roundabout where nearly 500 people are demonstrating. The roundabout is now blocked while idling around.
Earlier this morning, a yellow Vest was overthrown by an impatient and edgy motorist. Injured, he was transported to the Scorff hospital by the fire department of Lorient.
10:35
New tweet services of the Prefecture of Morbihan.
They announce that the expressway is cut back and forth in Vannes after pedestrians have invested it.
⚠️‼️ [#17novembre – #Morbihan]
Fermeture #RN165 à #Vannes
Point n°5 – Carte des perturbations recensées dans le Morbihan ce samedi 17 novembre à 10h. Attention, fermeture de la RN 165 à #Vannes – Des piétons sont descendus sur les deux voies de circulation pic.twitter.com/qwwehl89lb

— Préfet du Morbihan (@Prefet56) 17 November 2018
9:50 am
The yellow vests receive the continuous reinforcement of newcomers.
Attention: if we do not talk about blockages yet, the slowdowns are important and the traffic jams are not far as here at the access ramps of the expressway RN 165 …
9:30
It is a filter dam that does not appear on the map of the Prefecture: the Kernot roundabout at Faouet, on the Lorient-Roscoff road.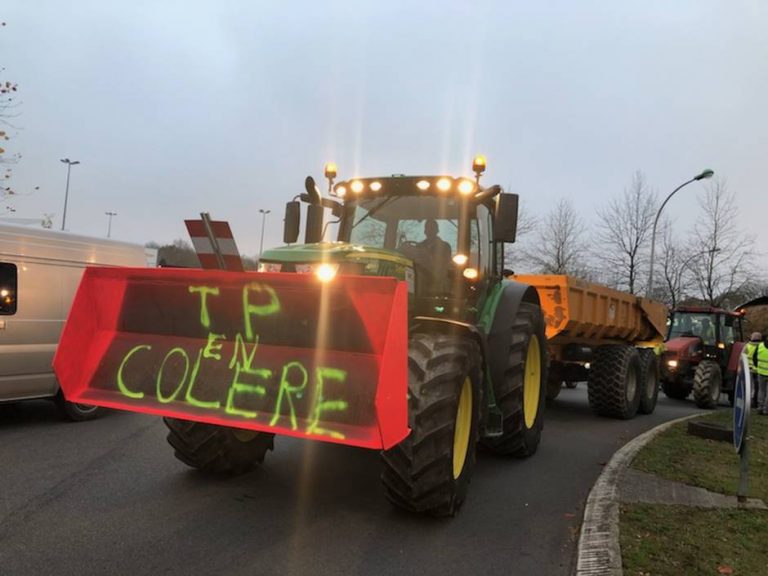 There, some 300 yellow vests have just received the support of farm machinery Gourinois who had previously toured the Place des Halles, Faouet. They have just launched a snail operation to Plouay.
9:20 am
New stage of the prefecture of Morbihan: between Quéven, Baud and Crac'h, there are eight actions in our sector.
⚠️[#17novembre – #Morbihan] Point n°4 – Carte des perturbations recensées dans le Morbihan ce samedi 17 novembre à 9h
⚠️Attention, opérations escargot sur la #RN165 (les flux circulent à environ 30km/h) > Soyez prudents à l'approche de ces convois pic.twitter.com/csvuZjRiwD

— Préfet du Morbihan (@Prefet56) 17 November 2018

aaa