Work on the extension of the T1 tramway to the west is progressing. A new station will soon be served in Asnières-sur-Seine (Hauts-de-Seine). Here's when.
And 196! The 196th  Île-de-France tramway station will soon be operational in Asnières-sur-Seine (Hauts-de-Seine). It is the first stage of the extension project of the T1 tramway to the west. Currently, the T1 connects Noisy-le-Sec (Seine-Saint-Denis) to the Courtilles station in Asnieres, where a connection with the terminus of metro line 13 was established when it opened on November 15, 2012.
900 meters more tracks
Seven years later, this intermodal hub will soon lose its role as the end of the T1 tram with the start of the extension of the line. Indeed, the station Asnières – Quatre-Routes will be served by the tram from Saturday 12th October 2019. Located 900 meters from the future ex-terminus, it is located at 1 avenue de la Redoute.  And so will become the new terminus pending the completion of work in the next ten stations.



If the schedule has been respected compared to the latest forecasts announced, the remaining 5.5 kilometres of tracks, currently under construction to reach the future terminus at the station Colombes-Colombes (Hauts-de-Seine), must be implemented. service on the horizon 2024.
82 trees planted
In addition, if less than one kilometre of the track was laid in Asnières, many improvements were made, especially in terms of accessibility for better reception of people with reduced mobility. In addition, the section has new lighting and has been planted with the planting of 82 trees along the route.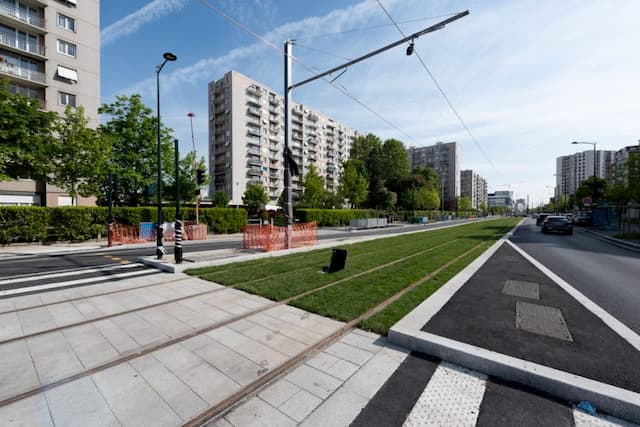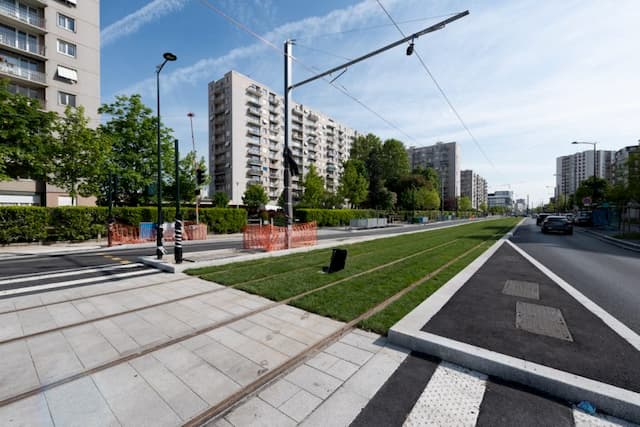 On the other side, since the current terminus of Noisy-le-Sec, extension work to Fontenay-sous-Bois (Seine-Saint-Denis) started in mid-June. But its opening is not planned before 2024.