The sun will be back this week in the Cantal starting with a bright Monday 7th October, but cooler.
Hello everyone, it's Monday 7th October 2019 and the weather in Cantal promises a brighter start to the week but with cooler temperatures according to the latest forecast from Meteo France.
Sun and freshness
The sun will be present at the beginning of the day, with a small cloudy presence, across the whole of the department.



The temperatures will remain cool, with less than 12 degrees on average.
In the afternoon, the sun will always be present, with however some clouds, which will offer nice clearings for the Cantal.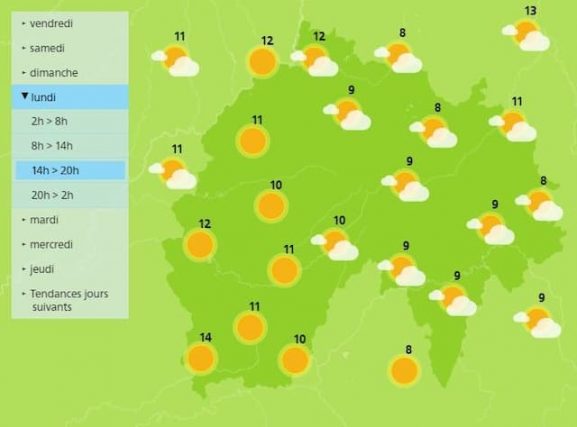 Temperatures will reach 15 degrees on average.
The following days will still offer sunshine, but with the presence of rain.
Have a Good day everyone!