The tram-train that connects Nantes (Loire-Atlantique) and Châteaubriant could have difficulties to circulate, this Thursday 3rd January and Friday 4th January, 2019, because of the cold.
After the mildness at the end of the year, cold weather in early January 2019. A cold snap is announced by Meteo France from Thursday 3rd January, 2019, for several days.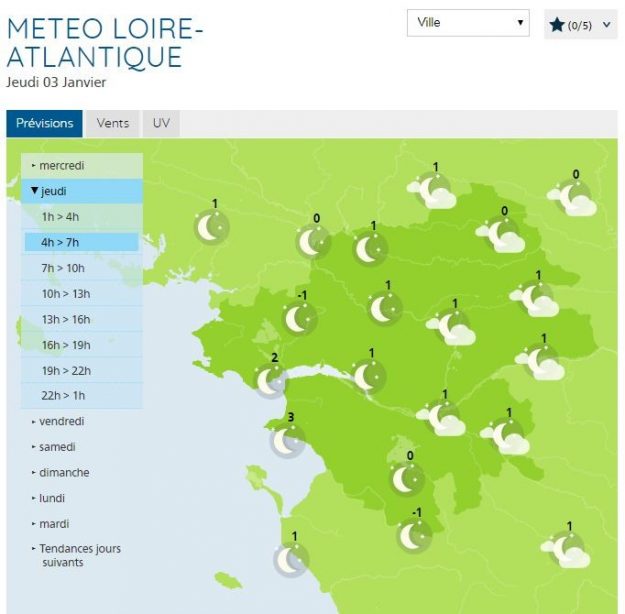 And the cold could have consequences on the circulation of the tram-train , between Nantes (Loire-Atlantique) and Châteaubriant , whereas the temperatures should flirt with the 0 degree. The SNCF has published on its website, a messenger for users of this line.



A risk of frost in the morning
❄️Météo France nous informe d'un risque de givre les 3 et 4 janvier 2019 de 00h00 à 12h00, entre #Nantes et #Châteaubriant.

Nous vous invitons à vérifier vos horaires avant votre voyage ⬇️https://t.co/fxC8O7I8XP … pic.twitter.com/uoC1N0Ex22

— TER Pays de la Loire (@TERPays2LaLoire) 2 January 2019
There is therefore a risk of frost Thursday 3 and Friday, January 4, 2019 from midnight to 12 pm, between Nantes and Châteaubriant. SNCF also invites its customers to check their schedules before going to the station.