Back on the market, the old ranch, Neverland, of Michael Jackson is selling for $ 31 million, well below the $ 100 million claimed four years ago.
The vast ranch of "King of Pop" Michael Jackson in California, Neverland , is back on the real estate market priced at $ 31 million , well below the $ 100 million claimed four years earlier.
The property of more than 10 square kilometers, located near Santa Barbara, includes 22 buildings, including a six-bedroom main house, a lake and a tennis court.
In May 2015, the ranch was put up for sale for $ 100 million after being renovated by an investment company – a price deemed "optimistic" by some experts at the time, which pointed to the property's connection to the properties. sexual assault on children of which Michael Jackson has been accused throughout his career.



The ranch was raided in 2003 as part of an investigation.
A drought affected the region
The resulting rebate is partly due to the drought that has affected the region, and affected the local real estate market, told the US media Kyle Forsyth, one of the agents in charge of the case. The house is in good condition, according to him.
Michael Jackson would have paid $ 19.5 million in the 1980s to acquire this property which he had made an amusement park including a mini-zoo, games and gardens.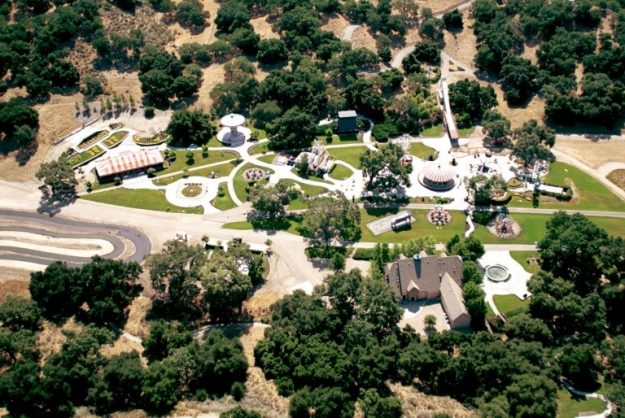 A real estate company bought it in 2008 for $ 22.5 million. The "King of Pop" died the following year.
The announcement came as HBO airs Sunday a four-hour documentary titled "Leaving Neverland," which tells the story of two-year-olds claiming to have been sexually abused by Michael Jackson when they were seven and over. 10 years.
Video. See the trailer for "Leaving Neverland"
Neverland is the fictional place, in the work of JM Barrie, where the adventures of Peter Pan and his friends who do not want to grow take place.
In 1993, a 13-year-old boy complained about touching. The case settled amicably for $ 15 million. In 2005, Michael Jackson was tried for abuse of another minor, but was acquitted.