Friday night, France receives Italy in Nice for its second warm-up match for the World Cup 2018, after the easy win against Ireland on Monday.
The French team faces the most upset opponent of his preparation for the World Cup-2018. Italy will be on Friday in Nice (9pm), a test capital especially for Paul Pogba, more than ever competed by Corentin Tolisso in the midfield.
After the reassuring victory against the Republic of Ireland Monday at the Stade de France (2-0), Didier Deschamps will line up a new eleven this Friday, since he announced wanting "to involve a maximum of players" on the occasion of the two of this week's matches.
The Pogba question
The second act of this membership review should allow him to finalize his overall analysis for the final meeting of the preparation, June 9th in Lyon against the United States, which will serve as a dress rehearsal for the start of the World Cup 2018 campaign on the 16th June against Australia.
While the day Thursday was phagocytée by Zinédine Zidane's surprise resignation from his coaching position of Real Madrid, the news of the Blues in 2018 was rather Pogba.
This frame of the group (52 caps, 9 goals and 7 assists since 2013) will undoubtedly become tenured. Always also discussed by France football, which recognizes him an exceptional talent but remains invariably about his hunger, he has answers to give.
"La Pioche" certainly raised the head in Blue during the March sequence, with a match ended in Russia (French victory 3-1) and a newfound influence in the game, rewarded by the statistics (a goal and a decisive pass), after any entry into play against Colombia (2-3).
weakened
Since last fall, Tolisso continues to score points: "Coco remains on very good performances with us, he confirmed tonight that we could count on him," he praised "DD" Monday night.
The Bayern Munich player, adept in the direction of the game and offensively bringing his game, offers more defensive guarantees than that of Manchester United, whose status appears weakened.
Unless you associate them? During a tactical training session on Wednesday, Deschamps has a time arranged around Kanté, Tolisso on the right and Pogba on the left.
Pogba, who has announced he wants to "take the reins of the France team" and "be boss, on the field and off the field," often responds when he is back to the wall. He must become "Pogboom" again.


>
And casually, Captain Hugo Lloris has put it somewhat in his place: "Boss, it's still a strong word, but to be a leader, it is what is expected of him, on and off ground. He is reaching maturity. It's important that he focuses on himself and his performances, it's the best way to lead by example. "
In the other Blues, Kanté should logically find his place sentinel in the eleven, as Antoine Griezmann attack. In this offensive sector, elements little or not used Monday as Thomas Lemar, Ousmane Dembélé and Florian Thauvin, may also have their say.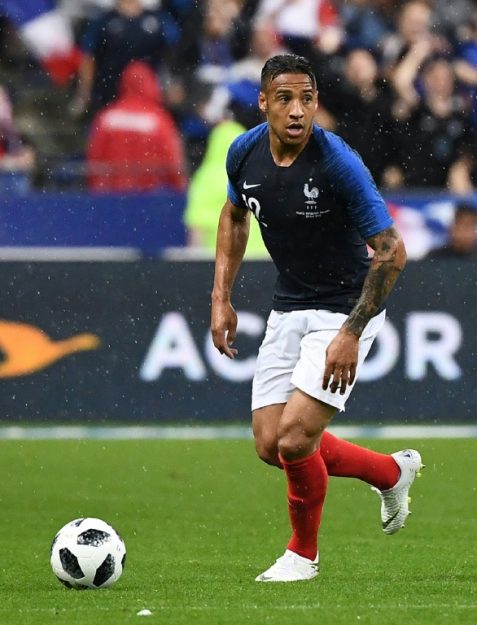 The return of "Super Mario"
In defense, as announced by the coach on Sunday, the goalkeeper and Lloris will find his place in the cages, in his hometown.
Does left-back Benjamin Mendy play big? "He plays nothing," said Deschamps by associating him with right-back Djibril Sidibé, two players who came back from injury and raised doubts.
For them, as for others, "most of the validation was done through Monday's game and the next two days to have a clear medical situation," he added. In other words: they no longer have to fear the deadline of June 4, official handover of the French list to Fifa.
Sidibé, who had shortened his training Wednesday, is "available", although Deschamps can also "blow it." "Available" also Raphaël Varane, fresh European champion who did not train with the group Wednesday after joining Clairefontaine the day before, but probably not for 90 minutes.
Opposite, Italy now trained by Roberto Mancini will seek to heal his wound – his first absence from a World Cup since 1958.
It will be with Mario Balotelli, back in the Nazionale after renewed the thread of his career for two years in … Nice.