The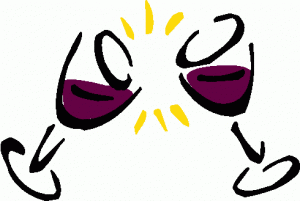 Cérémonie des Vœux, is an event that happens normally within the first couple of weeks of the New Year.
It is a time when the Mairie, invites all inhabitants to a meeting, where the Mairie will explain all that the elected council have done for the commune, including normally how the budget has gone and how many births, deaths and marriages there has been.
The Mairie, will also set out a plan of what he hopes to achieve this year, including various projects, projected budgets and how they plan to adhere to any new legaslation.
Afterwards, as with most events like these in France, there is wine, soft drinks and nibbles available, and the Mairie will then toast a Happy New Year and wish everyone good health.
As far as I know, every City, Town and Village has one, regardless of size.  If you find out when yours is, it is well worth going along to, as it not only shows your support to the village, it helps you build bonds and friendship with fellow villagers and helps you be more accepted within the local community.