First Canadian, Bianca Andreescu, to remove a Major in the modern era (since 1968), she also deprived Serena Williams of a 24th record Grand Slam title in the US Open.
The carefree youth had the better of the stunning experience: the Canadian prodigy Bianca Andreescu played without any complex to beat Serena Williams in the final of the US Open and win, at 19, his first Grand Slam tournament.
First Canadian to remove a Major in the modern era (since 1968), it has also deprived Serena Williams of a 24th record Grand Slam title, after a tense match on the end she won 6- 3, 7-5.



"It's a dream come true"
"I worked very, very hard and this year it's a dream come true. And tonight, defeating Serena who is a legend of this sport, it's amazing, "said Andreescu who had not passed the qualifiers at Flushing Meadows last year.
This year, after bursting on the circuit with victories at Indian Wells and Toronto, she was seeded N.15 of the US Open, as her WTA rankings. This third win of the season will allow him to officially reach the 5th rank worldwide on Monday.
The Queen in the North! 👸@BAndreescu reigns supreme: https://t.co/nZorTj0FWm#USOpen pic.twitter.com/waurAHsySf

— US Open Tennis (@usopen) 8 September 2019
Bianca Andreescu had won the Toronto tournament by benefiting from the early retirement of injured Serena Williams. But on Saturday on the court Arthur-Ashe all won for the cause of his queen, which has six titles, the Canadian of Romanian origin was simply the strongest.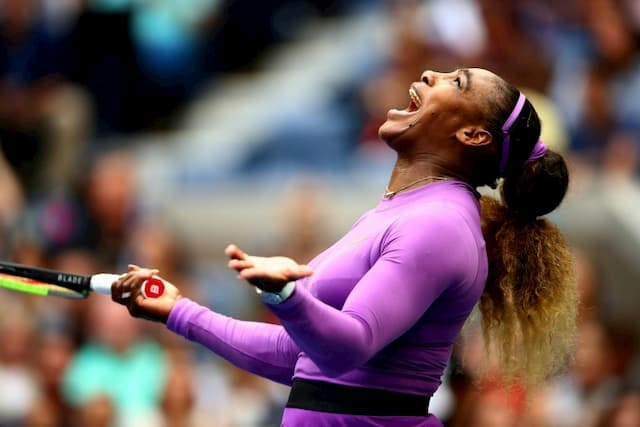 Forgetting the opponent
"I tried to forget about who I was playing," she soberly explained, noting that the resounding success was months and months of hard work.
She reached the second round this year at the Australian Open and at Roland Garros, and then forfeited Wimbledon on injury, before her great adventure in New York.
"Bianca played an incredible game. Congratulations. If someone other than me, and Venus (his older sister) aside, must win this tournament, I'm glad it's Bianca, "said Serena Williams, whose first Grand Slam success was in 1999, when Andreescu was only nine months old …
The American has lost a fourth straight Grand Slam final since returning from maternity in March 2018: she lost to Wimbledon and the US Open 2018 and again Wimbledon and the US Open 2019. She remains in 23 major titles, still a record length Margaret Court.
Williams, who turns 38 on September 26, was once again very nervous, giving up the first game of the game by committing two double faults in a row, and then offering the first set on a new double fault.
First match ball
In the second run, Andreescu led 5-1 and earned a first match point, but Williams returned to 5-5. Much to the public's delight, the game then seemed to turn.
But Andreescu regained consciousness and won the next two games in an attitude described as "heroic" by coach Sylvain Bruneau.
"She arrived on the field in a good state of mind, ready to play, released, and everything was fine until 6-3, 5-1. It must be said that Serena did not play his best tennis that goes without saying, but Bianca was a no-fault."
What's most striking about this is the way his player "who has zero experience in situations like this", once managed to get Serena back to 5-5, "regain full control of his thoughts of coming back in the match, to free himself and play his offensive tennis. "
A message from your 2019 women's singles champion, @Bandreescu_!#USOpen pic.twitter.com/3OSLzPLIuw

— US Open Tennis (@usopen) 8 September 2019

Andreescu's explanation is simple enough if it did not come from such a young, inexperienced player: "It was expected (that it goes back). She is a champion. That's what champions do. She has done this very often in her career. I just tried to stay as focused as possible. It's not easy to let nothing pass, but I think I did not go out too bad.
"She has a little something obviously special, which in moments like that, she manages to rise above the fray, to hoist her tennis and do admirable things," said Bruneau admiringly.