This Tuesday 16th April, 2019, Sony has unveiled the first official information on its next PlayStation. It shows a machine that will be a real power monster!
Absent from E3 2019 this year  (the largest video game show,  June 11-14 in Los Angeles),  Sony has unveiled the first elements about its next console in an  interview with the site Wired .
This interview is that of Mark Cerny , architect of the PlayStation 4, which reveals to be also the master builder of the future Sony console: power, features, release date, backward compatibility with PlayStation 4 games … Cerny was shown talkative about his new machine.
"Get a sneak peek at PlayStation's next-generation plans. https://t.co/rLPi7PPvqF"

– PlayStation (@PlayStation) April 16, 2019
According to information made official by Mark Cerny, here is what you need to know about this future console .
Can we talk about PlayStation 5?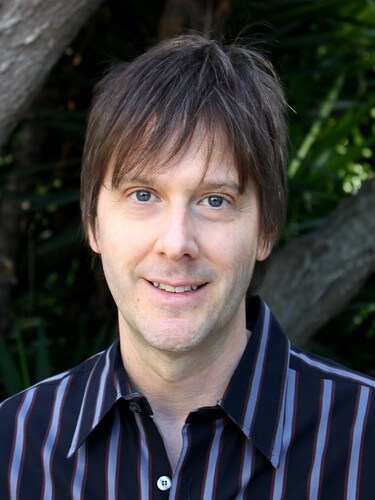 Logically, one would be tempted to call the console after the PlayStation 4 for PlayStation 5 . This is the term used today by all specialised media.
However, Mark Cerny insists that the console has not been officially baptised "PlayStation 5″ and he prefers, for now, talk about "  PlayStation Next Gen  " (PlayStation new generation).
Can we play this year?
Mark Cerny was adamant about this. The future PlayStation will not be released in 2019 .
But the console architect explains that in recent months, the development kits are being deployed to video game developers.
What will be the price?
When asked about the price of the console, the technician was evasive:
"I think we will be able to offer it at a suggested retail price that will be interesting for players in view of its set of technically advanced features. That's about all I can say about it."
Will she go to the "Download Only"?
On this point, Mark Cerny was also very clear: the next Sony console will include a disk player . Sony does not intend to do away with physical versions right now!
A super-powerful machine
With its eight- core AMD SoC , and processors based on Zen architecture  2 7 nm … The new PlayStation pushes the technical limits even further.
It will be able to display graphics in 8K , and the choice to replace the conventional hard disk by an SSD increases its loading speed more than 15 times compared to the standards of the PS4-Pro. The console will also benefit from advanced Ray Tracing technology , for an even more realistic rendering.
Should we throw away your PlayStation 4 games?
It was one of the most eagerly awaited news from fans: yes, the future PlayStation will be backwards compatible with your PS4 games ! So you can play all your old PlayStation 4 games on your new console . On the most recent titles, the console could even improve the graphics.
Mark Cerny speaks here of backwards compatibility with the PS4 . But we know that Sony has filed, a few months ago, a patent on backwards compatibility with games PS1, PS2, PS3 and PS4.
If this information were confirmed, the future PlayStation would be able to read all the games of the brand, since its debut in 1994