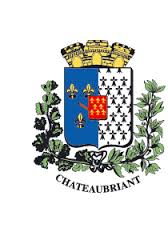 This weekend is the spring fair in the town of Chateaubriant (44) and will be throughout the centre of town, over Saturday 23rd and Sunday 24th May.
This year, the Spring fair coincides with the European Camping show that is taking place at the site of the Foire de Bere, so the town should be quite full of residents and visitors, so the spring fair which will have a variety of different traders, should be quite busy.
As I said, it is open on the Saturday and Sunday, all day from 9am till 7pm, and as per usual at these type of events, there will be ample places available to get refreshments.
If you are a trader and would like to see if you can still reserve a spot on the market, then you can phone : 02 40 55 47 81, or email : [email protected]