Located on the western coast of Nord-Cotentin, between Siouville and Vasteville, the pretty little town of Héauville invites us to take a lovely stroll between the sea and the countryside.
Not far from the sea, on the west coast is Héauville (Manche), a charming town, and this week, Mickaël invites you to go around it with a simple loop of about 10 km.
However, you can extend it by heading to Siouville Beach, if you are a fan of longer walks.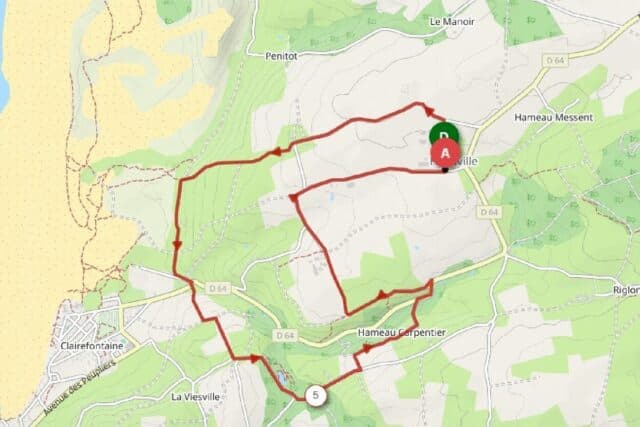 Departure
The start is in the town hall car park… and there is room! So do not hesitate to enjoy this outing with all your friends and family.
Between roads and trails, you will have little difficulty following the route. However, you will have to be careful on two roads. Apart from that, your children will be safe and can stretch their legs.
Gorgeous beaches
As you move towards the sea, you can smell the good smell of iodine that comes to tickle your nostrils.
In fine weather, these beaches are magnificent and offer pretty rolls for surfers, an ideal place to go for a swim and enjoy a sunbathing break with your feet fanned out.
To prolong the pleasure…
If you are passing through and want to stay a bit in the region, Mickaël has spotted Blanche Pierre's gîte on his way, which offers you to stay for a while. You will then be able to fully enjoy all our beautiful landscapes of the Cotentin, in particular Biville as well as the unmissable Port Diélette, which are located near this loop.