Worldwide, cancers are responsible for 10 million deaths. 
In France, they are even the leading cause of death with 157,400 deaths recorded in 2018.
Worldwide, cancers are responsible for 10 million deaths, according to statistics from the World Health Organisation (WHO) for the year 2020. In France, they are even the leading cause of death with 157,400 deaths recorded. in 2018.
In addition to observation on previous years, Santé Publique France (SPF) has also endeavoured to study the cases of new cancers in France and its forecasts. This a theme highlighted in its latest epidemiological bulletin, published Tuesday 4th July 2023.
And the observation is clear: the number of new cancers has exploded over the past 30 years. Here are the 5 takeaways from this newsletter.
433 136 Cases
This is the number of new cases of cancer that should be observed in 2023, with 245,610 cases in men and 187,526 in women. That is a total of 51,000 more than the data for 2018-2019.
More broadly, in thirty years, new cases of cancer have doubled, reports the SPF bulletin, "with a 98% increase in cancers in men and 104% in women, all locations combined".
"The increase in the number of cancers is due to a large extent to the demographic evolution of our country (growth and aging of the population), but also to the increase in the risk linked to our behaviour and our lifestyles."
SPF statistics show that three cancers return most frequently in 2023. These are breast cancer, prostate cancer and lung cancer.
More specifically, they represent:
Breast cancer: 33% of cancer cases in women (61,214 cases in 2023);
Prostate cancer: 24% of cases in men (59,885 cases in 2023);
Lung cancer: 14% of cases for women (33,438 cases in 2023) and 10% of cases for men (19,339 cases in 203).
In 2018, breast cancers corresponded to 18% of deaths (12,100 deaths), prostate cancers 9% of deaths in men (8,100 deaths), lung cancers 25% of deaths in men (22 800 deaths) and 15% among women (10,300 deaths).
Jump in lung cancer among women
After the doubling of new cases of cancer in 30 years, the other figure that stands out from this study concerns lung cancer in women. "If its incidence is stabilising in men, it is increasing sharply in women", remarks SPF in its bulletin.
Thus, in 2023, the number of cases of lung cancer will reach 19,339 women, or +4.3% in 13 years. As for men, new cases of lung cancer are down in 13 years: -0.5%, with 33,438 new cases estimated in 2023.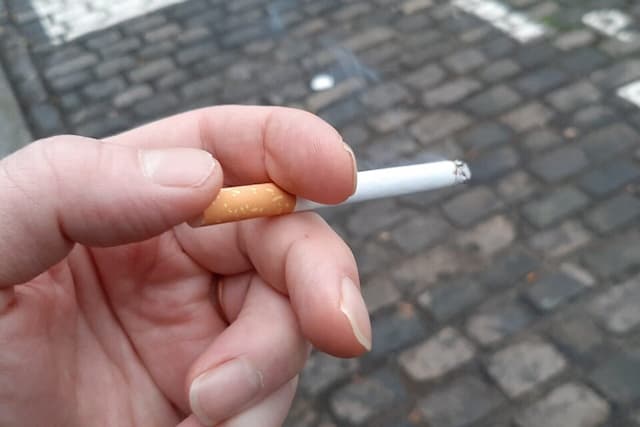 For the health authorities, this "worrying" increase in the number of lung cancers in women "is the consequence of the development of smoking".
More broadly, tobacco is one of the risk factors for developing cancer, in both men and women – as well as an unbalanced diet or lack of physical activity.
70 years old and 68 years old
In this panorama of cancers in partnership with the National Cancer Institute (Inca), the median age of diagnosis of cancer is now equivalent to 70 years for men and 68 years for women.
"The older a person is, the greater their risk of getting cancer. Therefore, if the population studied tends to age over time, the number of new cancers increases."
Five years ago, the median age at death from cancer was 73 for men and 75 for women.
More than 170,000 new preventable cases each year
"To avoid the cancers of tomorrow, it is today that we must act": such is the assessment of the study carried out by SPF and the Inca.
"We can never say it enough, almost half of cancers could be avoided thanks to changes in our behavior and our lifestyles (tobacco, alcohol, unbalanced diet, sedentary lifestyle, exposure to UV rays)."
Consequently, each year more than 170,000 new cases of cancer could be avoided in France, according to the health authorities.