AUTO: 
The end of June is the time when we return our copies. Here is a copy of the students of the Skoda Academy, who this time had to expand the scope of their skills
The Skoda Academy is the training centre for automotive trades that the Czech manufacturer houses within its historic headquarters, in Mlada Boleslav, not far from Prague (Czech Republic ). Since 2014, the students of this academy have been spending a few months on practical work like no other, since their mission is to imagine, study the feasibility, and then produce a concept car based on a model of range.
We had pick-ups based on Kodiaq, a roadster based on Scala, or even a beach car based on a Citigo. So many projects (to see in our slideshow) as nice as they are well executed. This time, it is from the Enyaq electric SUV that they left to imagine their concept.
Define the feasibility of the project
As you can see, they have transformed the Enyaq into a motorhome for two, equipped with a berth, a kitchenette, a flat-screen, a self-contained electrical system, a tailgate tent, and everything you should find in an RV.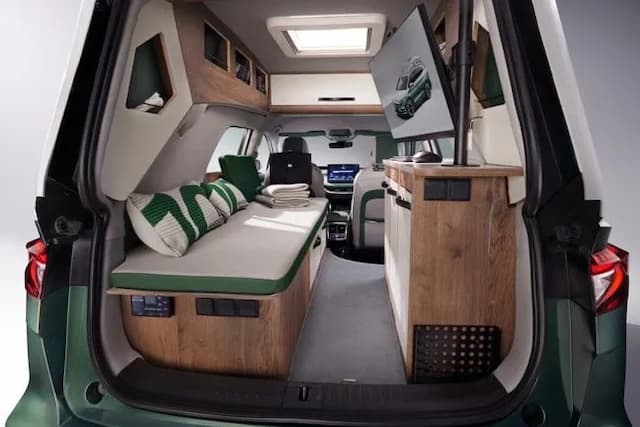 And that is precisely what posed an additional challenge. In general, the students must us only imagine the concept, but also define its feasibility and outline the outline of the production budget. So many things they do internally, in collaboration with Skoda teams. This time they had to look outwards for the body module and the interior fittings. They also had to place a precise order with the subcontractors, and probably negotiate the prices.
An extremely formative project, after which students can go on vacation with the satisfaction of a job well done.