In the Haut-Beaujolais, 1 hour from Lyon, a luxurious chateau for sale for nearly 2 million euros.
Its external appearance resembles that, very famous, of the Star Academy.
Red bricks and white stones, grey roof, small central alley, large park all around… This chateau could almost be confused with that of Vives-Eaux in Seine-et-Marne, which was used to house the students of the Star Academy program , as the decor is similar.
However, we are well here in Haut-Beaujolais , 1 hour from Lyon, in the town of Deux-Grosnes.
Less famous but just as charming, this magnificent building built at the end of the 19ᵉ century is put up for sale by the luxury real estate agency Barnes. Guided tour.
20 rooms, a swimming pool, a tennis court…
The castle rises on three levels with 20 rooms and has several outbuildings and a park of approximately 4 hectares fully enclosed. In the "Louis XIII" architectural style, such as that of Clermont (Loire-Atlantique), is characterized in particular by its straight lines and the contrast of the materials used.
On the ground floor, a hall serves the large living room, a small living room, the billiard room , a dining room. On the 1ᵉʳ floor, there are seven bedrooms, each with its own bathroom. On the 2nd floor, again seven bedrooms with their bathrooms.
The outbuildings consist of a 150 m 2 apartment and an apartment with four bedrooms.
A swimming pool, a tennis court, a pond and a 150 m 2 orangery with a professional kitchen and changing rooms that can accommodate various events complete the house. An area of ​​8,000 m 2 is also reserved for cars.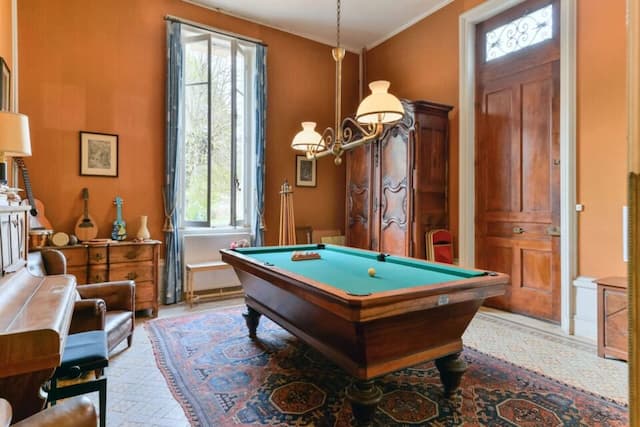 For sale for 1,830,000 euros
To afford this luxurious property, you will have to pay 1,830,000 euros. A real castle life!