AUTO: 

Launched in 1979, the Mercedes G-Class has just crossed a symbolic bar. 

It reached 500,000 copies produced, and it was well worth a special configuration.
When we think "legendary 4×4", we generally think of the Land Rover or the Jeep, and we forget the Mercedes G-Class. Admittedly, it is much "younger" than the other two, but the German, initially created to supply the German army, has nothing to envy them in terms of charisma, and of course off-road capabilities. In 45 years of existence, the G-Class has undergone a strange mutation, going from a rustic utility vehicle to a very high-end vehicle, the ultimate outward sign of wealth. But we tell you from experience: it hasn't lost any of its incredible all-terrain skills.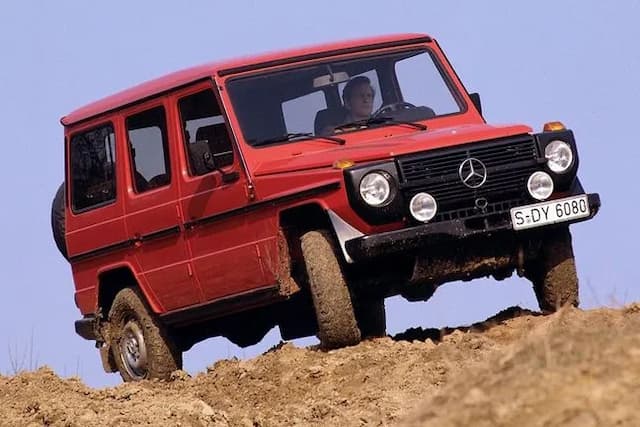 Tribute
After 38 years of life, the first generation gave way to the second in 2018. And then Mercedes had done what everyone hoped to see from Land Rover for the Defender: modernize while giving the impression of not changing anything. It is therefore with the second generation that the G-Class reaches a symbolic milestone. And to mark the occasion, the number 500,000 has received a unique configuration, which pays homage to the original G. The front end is completely black, the indicators placed on the front fenders are orange (it's strange to dwell on this detail, but admit that it's becoming rare), it was fitted with simple rims and wide tires profile (that too is becoming rare on a G), the headlights are protected by grilles and, the top, the bodywork takes on one of the original colours: agave green. We love it so much that we would like one, but this will be a unique copy.