MASk: 

The goal of the crowdfunding campaign for the cooling mask was only $ 5,000
Since the start of the health crisis, the demand for protective masks has exploded. And if the competent authorities and the manufacturers were not able to answer them during the first weeks, they are now sold everywhere and even become fashion accessories. Some have shown great ingenuity to develop models that are both safe and comfortable to wear. This is particularly the case with the Breeze, a cooling mask.
This model is currently the subject of a crowdfunding campaign on the Kickstarter platform and has generated in just one month more than 188,000 euros in funding from 2,729 contributors. The starting target for Artech was just $ 5,000. It has been greatly exceeded.
A multilayer mask
Described as an antipollution mask, the Breeze has several filters composed of gold and silver which allow it to filter out dust, pathogens and allergens. Its various filters also allow it to clean bacteria, but also and especially viruses in the air. Thus, its carrier will not be able to inhale particles of the coronavirus or spread them while exhaling. A strong argument at a time when the Covid-19 is still circulating.
In addition to providing protection against the coronavirus, the accessory is also intended to be comfortable. The Breeze is differentiated by several elements that make it a pleasant object to wear. It has an ergonomic nasal arch and adjustable straps that do not put pressure on the ears or on the nose, but above all a cooling system that makes it more pleasant to wear for long hours. It can even be worn during a workout and refresh its wearer. Unfortunately, its creators do not concretely explain how this cooling system works.
Optimal ergonomics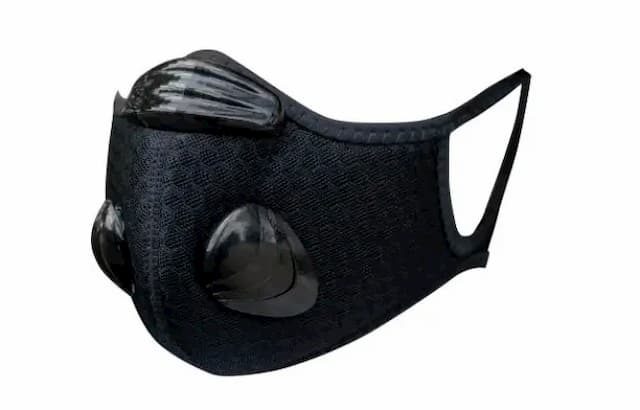 Thanks to its exhalation valves placed on either side of the mask, the Breeze mask allows you to make phone calls without the sound of your voice being obstructed. In addition, the mask has been designed so that it does not interfere with people wearing glasses.
Finally, all parts are detachable and machine washable, reusable and durable according to Artech. N95 filters can also be added to the object. The base price of the mask is estimated at $ 59. Features that explain why the Breeze crowdfunding campaign is such a success.
If the campaign officially ends next September, the project has already largely achieved its crowdfunding goal. Worldwide delivery is expected to begin next November. We will have to wait until then to ensure that the promises made by Artech are kept.