The interrogations are numerous after the suicide in prison of the rich businessman, Jeffrey Epstein, accused of sexual assault on minors, to which are added conspiracy theories.
Theories of conspiracy, interrogations and speculation are unleashed in the United States, relayed by President Donald Trump in person, after the death in prison of the rich financier and member of the jet-set Jeffrey Epstein, pending the results of the autopsy practised Sunday.
The causes of the death of this sexagenarian, jailed since July for multiple alleged sexual assaults on minors, described Saturday as "apparent suicide" by the prison administration, remain to be confirmed.
New York Chief Medical Examiner Barbara Sampson, said Sunday night, after performing the autopsy, needed "more information" before she could make her findings. She gave no other details.
The death of Jeffrey Epstein in his cell in the federal prison of Manhattan, where he was found dead Saturday at around 6:30 am, caused a lot of indignation.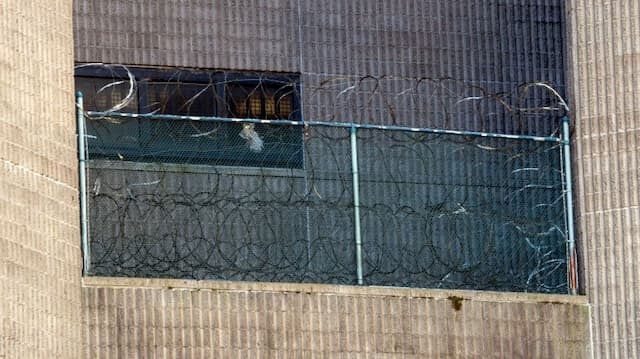 Explanations required
Many politicians have demanded explanations from the prison administration and the Ministry of Justice. The prison where Epstein was located, the Metropolitan Correctional Center, is considered one of the safest in the country. It was here that the Mexican drug trafficker Joaquin Guzman "El Chapo", author of two spectacular escapes to Mexico, was locked up until July.
US Justice Minister William Barr himself said on Saturday scared and announced the opening of two investigations, one of the FBI, the other of the services of his department, on the circumstances of the death of the detainee.
Without waiting for their results, anonymous prison officials told some media on Sunday that the procedures planned for the surveillance of Jeffrey Epstein had not been respected: rounds, planned every 30 minutes, had not taken place, he was alone in his cell while the rule is that they are two. In addition, the guards in charge of his surveillance were both working overtime.
This information came as conspiracy theories were spreading everywhere, rejecting the idea of ​​suicide.
Long-time close to power circles, 66-year-old Jeffrey Epstein was accused of bringing dozens of teenage girls to his luxurious residences for several years, including New York and Florida, forcing them to "massage" who almost always turned to forced sex.
Conspiracy theses
Many on social networks, under the keyword "#EpsteinMurder" wanted to believe in the murder of this man who had invited many powerful in his private jets or at his parties – including Donald Trump, Bill Clinton or Prince Andrew, son of Queen Elizabeth II. Some of them might find themselves, if not in the sights of justice, at least embarrassed at the approach of his trial.
Donald Trump himself encouraged the wildest theories, retweeting Saturday night a video released by comedian Terrence Williams, claiming that Epstein "had information about (former President) Bill Clinton" and by subdividing that it would be related to his death.
Died of SUICIDE on 24/7 SUICIDE WATCH ? Yeah right! How does that happen#JefferyEpstein had information on Bill Clinton & now he's dead

I see #TrumpBodyCount trending but we know who did this!

RT if you're not Surprised#EpsteinSuicide #ClintonBodyCount #ClintonCrimeFamily pic.twitter.com/Y9tGAWaAxX

— Terrence K. Williams (@w_terrence) 10 August 2019
A retweet denounced Sunday by several presidential candidates in the 2020 presidential election, including Texan Beto O'Rourke and New Jersey Senator Cory Booker.
"What (Trump) does is dangerous: it not only brings conspiracy theories to life, it also raises anger and worse against some people," said Booker.
To fuel the idea of ​​a conspiracy, many put forward the 2000 or so pages of court documents released Friday, detailing the charges against Epstein emanating from a certain Virginia Giuffre, in a civil suit.
In these documents, she quoted several politicians with whom she was forced by Epstein to have sex. All have denied.
Suicide monitoring
Many wondered why Jeffrey Epstein no longer had – since July 29, according to several media – enhanced surveillance against suicide, when he had apparently made an initial attempt on July 23.
He was then found lying in his cell with marks on his neck, even if his wounds had proven to be minor.
"The paedophiles charged with federal crimes are at high risk of suicide" and "require special attention," tweeted former deputy justice minister Rod Rosenstein.
Some commentators did not exclude that Jeffrey Epstein was able, thanks to his money, to benefit from help within the establishment.
Legal experts have argued, however, that suicides are a growing but poorly documented problem in US prisons.
In the midst of this whirlwind of speculation, several alleged victims of Epstein lamented that they would never see Epstein answer for his crimes.
Several of them would nevertheless be prepared to attack very quickly the heirs of the financier, whose fortune was estimated at more than 500 million dollars, according to some media.