In the Eurovision final on Saturday night in Tel Aviv, France finished 14th out of 26. The Netherlands and Duncan Laurence, favourites, won
The Netherlands and Duncan Laurence won the competition of Eurovision on Sunday 19th May, 2019 with the ballad "Arcade" .
The glittering and boisterous finale, held in Tel Aviv, did not escape politics and the Israeli-Palestinian conflict, including the performance of guest Madonna.
The entry for France sung by Frenchman Bilal Hassani finished 14th.
🇳🇱 The winner of the Eurovision Song Contest 2019 is Duncan Laurence, representing The Netherlands with his song, Arcade!

👉 https://t.co/8ppA7om1Py@dunclaurence#DareToDream #Eurovision #NLD pic.twitter.com/iVduYXZY0y

— Eurovision (@Eurovision) 18 May 2019
Here are the final results of Eurovision Song Contest 2019.

⭐️ TOP 3 ⭐️
🇳🇱 1 – 492@DuncLaurence

🇮🇹 2 – 465@Mahmood_Music

🇷🇺 3 – 369@SergeyLazarev#DareToDream #Eurovision pic.twitter.com/4TmXuXXkty

— Eurovision (@Eurovision) 18 May 2019

The 25-year-old Dutch candidate and favorite of the prognoses has outstripped his Italian and Russian rivals to bring his country its first victory in 44 years with a ballad inspired by the disappearance of a loved one.
THANK YOU SO MUCH! 🏆#eurovision #eurovision2019 #esc19 @songfestival @AVROTROS @Eurovision pic.twitter.com/89ywEfdJZM

— dunclaurence (@dunclaurence) 19 May 2019

This is a big disappointment for France, which has not won the contest since 1977 with L'Oiseau et l'Enfant by Marie Myriam.
Roi 👑💕#VoteBilal#DareToDream #Eurovision@Eurovision @EurovisionF2 pic.twitter.com/0SyreDX5TO

— Bilal Hassani (@iambilalhassani) 18 May 2019

Bilal Hassani wanted to thank his fans.
Merci, du fond du coeur ! ❤️
Ce soir j'ai réalisé mon plus grand rêve en chantant sur la scène de l'Eurovision. Cette performance avait pour but de laisser un message :

« We are all Kings and Queens »

J'espère que ce soir, après ce moment, vous vous êtes sentis forts

— Bilal Hassani (@iambilalhassani) 19 May 2019
Refuge
Duncan Laurence, 25, Duncan de Moor of his real name, was relatively unknown in the Netherlands before being chosen to represent the country on Eurovision, which was won for the last time by the Dutch in 1975.
"My dream came true, it really came true," told reporters the one of which the Dutch Prime Minister Mark Rutte hailed the "sublime and powerful performance".
The singer, who revealed his bisexuality in 2016, takes advantage of his new notoriety to call for tolerance, saying that his love of music has served as a refuge for him to overcome difficult moments during his childhood spent in a small town and during which he was stamped by some as the "Harry Potter mini-look-alike".
"I think the most important thing is of course to stay true to yourself (…), even if you have a different sexuality (…), do you accept each other instead of judging, this is the most important ", he said.
The title of Duncan Laurence, third place in the jury vote of professionals, made the difference thanks to the votes of viewers.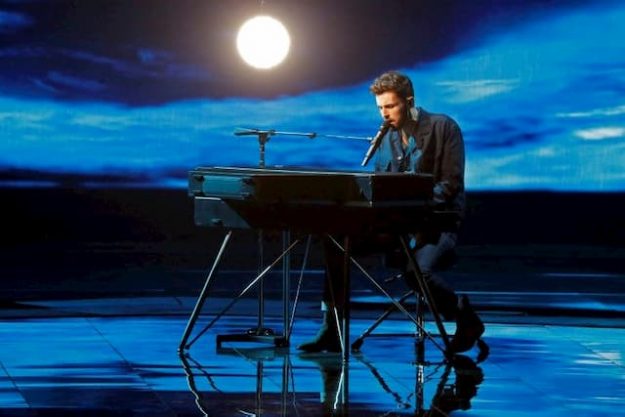 Palestinian flags
The Eurovision final, resolutely apolitical but preceded by calls for boycotts from Palestinian supporters, has not escaped entirely controversy.
According to Israeli media reports, two of Madonna's dancers, announced as the star's star guest of the evening, sported Israeli and Palestinian flags in what looked like a message of brotherhood.
At the time of the announcement of the results, members of the Icelandic group Hatari, known for their declared opposition to the Israeli occupation of the Palestinian Territories, unfurled banners in the Palestinian colors, causing whistles in the audience
El momento en que el grupo Hatari de Islandia levanta las banderas de Palestina #Eurovisionpic.twitter.com/IsDATvGCpS

— La Radio del Sur (@laradiodelsur) 19 May 2019

Previously, the Israeli winner of the 2018 competition, Netta Barzilaï, launched in a surge of decibels and lighting effects the rise on stage of 26 candidates who ran for three and a half hours for a jury of professionals and viewers.
Duncan Laurence was favored by the bookmakers with his powerful voice and his refined staging, detonating in a competition whose carelessness, diversity and flashy – do not displease his critics – have drained crowds of fans in a festive atmosphere and retained tens of millions of viewers in front of their screen.