The European Heritage Days will take place on Saturday 15 and Sunday 16 September 2018. The opportunity to discover five masterpieces of the heritage of Lorraine.
The kick off of the European Heritage Days (EHD) will be given Saturday 15th September, 2018. Throughout the weekend, hundreds of emblematic places in France will open their doors to the public.
We have selected five events and places to visit to enjoy this weekend in the Lorraine region.
1 – The Pierres Numériques course, Metz (Moselle)
After a little less than three months of festivities, the festival Constellations will end Sunday 16th September, 2018 in Metz (Moselle) . The day before, the organizing teams propose to you to follow the Pierres Numériques course .
He will be in contact with the JEP since he will discover 15 heritage places invested by 15 artistic creations. The 1.5 km course will start from the tourist office. The tours extend from 8.45 pm to midnight. Saturday night, it will be the last opportunity of the year to follow this course.
2 – Places in parks with Stanislas, Nancy (Meurthe-et-Moselle)
An activity for families will discover the city of Nancy (Meurthe-et-Moselle) through the application Baludik.
This is a walk, entitled Places in Parks with Stanislas. She proposes eight stages of travel to discover several places. The application will unveil rich historical content to learn as much as possible about the city of Stanislas.
3 – The chapel of the destroyed village of Bezonvaux (Meuse)
Exceptionally, on the occasion of the European Heritage Days, it will be possible to visit the chapel of Saint-Gilles de Bezonvaux , one of the destroyed villages of the Meuse during the First World War , uninhabited since 1918.
The guide-lecturer Catherine Kremer will lead the only visit scheduled Sunday 16th September at 4pm. It will be free and without reservation.



4 – The Baths Napoleon, Plombières-les-Bains (Vosges)
Guided tours of Napoleon Spa of Plombières-les-Bains (Vosges) will take place on Saturday from 3pm to 5pm and on Sunday from 2.30pm to 4.30pm.
The establishment was built during the reign of Napoleon III between 1857 and 1861 and is inspired by the Baths of Caracalla. The floor and the basement are also part of the visits.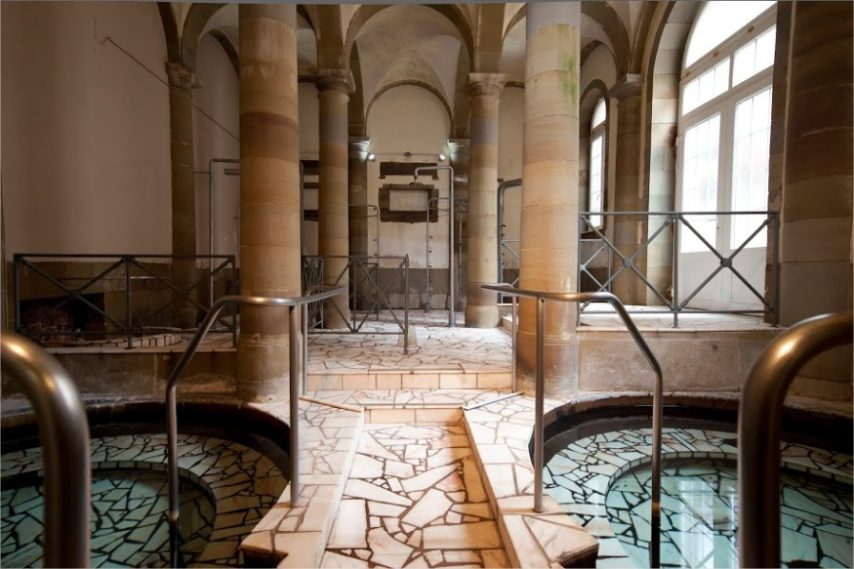 5 – The glassworks of Meisenthal (Moselle)
The glassworks site of Meisenthal (Moselle ) will take advantage of the European Heritage Days to inaugurate the Observatory , a device aiming to offer an unobstructed view of the facilities.
It will aim to testify to the immense project of architectural rehabilitation of the site. It will open its doors to the public on two days from 2pm to 6pm.