The start of the Austrian Formula 1 Grand Prix will be held at 3:10 pm on Sunday. 
For 19 thousandths of a second, Bottas wins his fifth pole of his career, ahead of Hamilton.  

Vettel will start 6th, penalized for a bad maneuver on Sainz.

He finally signs the pole. After having suffered since the beginning of the season, the Mercedes F1 driver Valterri Bottas will start in first place, and intends to open his victory counter in Austria.
And for a few thousandths more
"I can guarantee you that no one on the grid is as hungry as I am of victory. " By signing the fifth pole of his career, the first this season Bottas and Mercedes have done it again in Austria, as in 2017. A victory of a breath, or 19 thousandths ahead of Lewis Hamilton, his teammate."We have made good progress throughout the weekend, and the developments are working well on the car. We have pole, that's good, but it's Sunday's result that counts. " The Finn will start ahead of his teammate and the two Ferraris on Sunday. He had won last year, winning the second victory of his career.
Ferrari far from the pace, Vettel penalized
Like Paul Ricard, Ferrari struggles to keep pace with the Mercedes, which seem decidedly above the crowd. "We have not managed to threaten them, this is the second time in a row. I think we did not have enough pace in qualifying, but our car is better in race pace. It should be tight tomorrow … " However, the German lost three places, on the grid, penalized for a virile maneuver, track, on Sainz. He will start sixth, behind Grosjean.
Renault always in the know
Really, the Renault rise in race power in the race. The team places its two F1s in Q3, and snatches the ninth and tenth places, confirming the excellent shape seen from Canada. "We worked well by signing the Top 10, today, confirms Nico Hulkenberg. I'm not very happy with the qualifications, and I hope we can do better in the race. " According to the German race, on this very short and very fast circuit, should play on tire wear, " which may suffer in many corners. "
Alonso and his departure?
Recent winner of the 24 Hours of Le Mans, and grueling 13th on the grid with his McLaren-Renault, the double F1 world champion Fernando Alonso, whose first Grand Prix dates back to 2001, on Minardi, could turn to his quest for the Triple Crown, and this quest for a victory in Monaco, F1, Le Mans, and Indianapolis. "I do not know if I will continue in F1, " he said. There are other challenges to overcome. I'll make my decision later in the season. "
Ferrari, still after Charles Leclerc?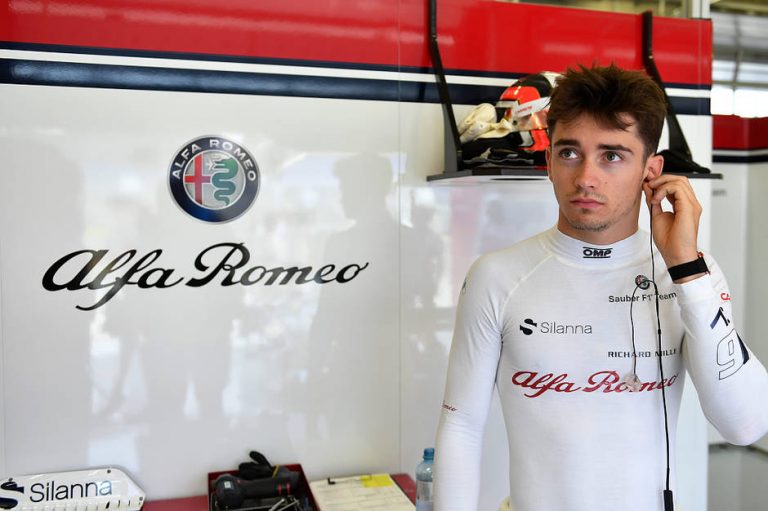 The other rumor that thrills the paddock continues to swell. Charles Leclerc, who makes a remarkable start to the season at Sauber, could replace Kimi Räikkönen at Ferrari in 2019, and maybe even this season. Frederic Vasseur, Sauber's boss, quickly stepped up to extinguish the fire: "Charles is focused on the Sauber project, and the future will be discussed later. "However, it will monitor the tub Ferrari, by the end of summer …