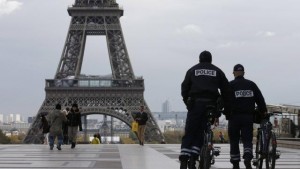 No Eiffel Tower for tourists on Friday morning in Paris. Employees exercise their right to withdrawal labour to denounce the resurgence of pickpockets.
The Eiffel Tower was closed to the public, this morning, Friday because of a right of withdrawal of labour exercised by employees protesting against the resurgence of pickpockets on the Parisian monument.
In a statement, the employees of the Eiffel Tower explained that a "majority" chose "to assert their right of withdrawal" because of a "resurgence of acts of pickpockets on the Eiffel Tower and following several attacks and threats " .
Visitors disappointed
The Eiffel Tower has "been unable to open its doors at 9:30 am," says a spokesperson for the Operating Company of the Eiffel Tower (SETE), responsible for managing the monument.  She deplored in a statement the situation and "regrets that visitors already present in the square are being penalized".
But it's for the good of their wallets
Employees say they want to get "formal assurances from management that sustainable and effective action to end this scourge which affects many people on a daily basis, with the majority affectected being tourists" .
Management added that they would be "engaged in an active and sustainable cooperation with the police headquarters which led to continued strengthening of measures to ensure the safety of staff and the public" .